World-class tarpon fishing! Homosassa is considered an angler's paradise with many different types of saltwater fish that can be caught year-round. There is a healthy fishery of both spotted seatrout and redfish. These two species are what most folks fish frequently for in Homosassa.
Pelagic species such as Spanish mackerel and bluefish sweeten the pot during the Spring and Fall migrations. Rock piles full of gag grouper, grunts, and sea bass dot the gulf's bottom, providing fun for all ages (and meat to take home). I like to match the rod to the fish, using light spinning tackle or bait-casting gear for the most fun.
There are two types of specialty fishing I like to concentrate on during the early Spring and Summer months. They are the challenge of the hard-pulling redfish and the acrobatically jumping silver king tarpon. It's a welcome challenge to catch both redfish and trout on the fly rod, or for catching mass numbers of "catch & release" fish, conventional or spinning tackle is provided.
Tarpon is king during the months of May and June as fly anglers from all over the world come with hopes of being crowned the new world record holder if they can beat 202 pounds, which was caught off of Homosassa in 2001. For the ultimate challenge, I do prefer using fly tackle exclusively during tarpon season.
Here are pictures of the fish we commonly catch: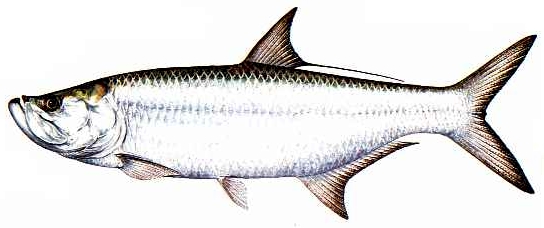 Silver King Tarpon
The ultimate in sport angling!
May, June, and July.


Redfish
Redfish fishing in Homosassa is great!
My specialty when tarpon are not in season.
Fish year-round.


Spotted Sea Trout
A year-round favorite!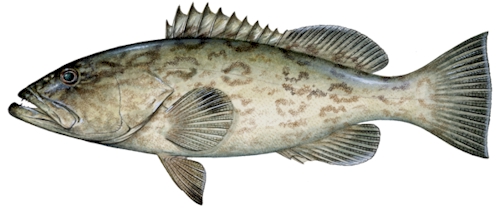 Gag Grouper
Probably the tastiest, and super fun to catch on light tackle.
Check Availability.


Spanish Mackerel
A fast fish, and great action!
Check Availability.

Cobia
Like a shark but good eating. A shallow water subject.
Check Availability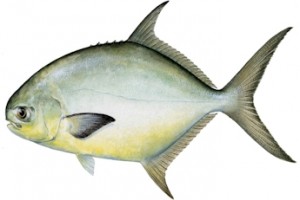 Pompano
Great eating and hard pulling.
Very seasonal.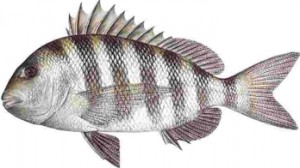 Sheepshead
A hard fish to catch; not considered a game fish.
Check Availability

Bluefish
A fish that runs in large schools and very aggressive.
Check Availability.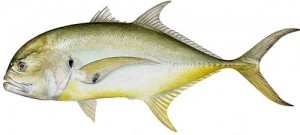 Jack Crevalle
The hardest pulling fish in the sea.
Not good to eat.

Ladyfish
The most underrated fish in the gulf.
Leaps and pulls hard.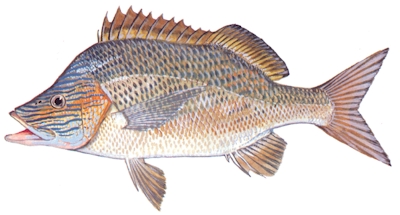 Gray Snapper
A nice little fish for kids to enjoy year-round.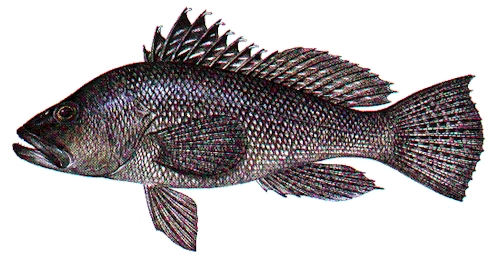 Black Sea Bass
A fun fish for kids and good eating, too.
Check Availability.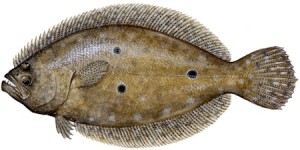 Gulf Flounder
A flatfish that is a by-catch, but very good eating.